Designs To Enhance Your Distinct Style!
We are 3 Queens from Alaska who were inspired to launch our handmade genderless jewelry and accessory line in 2020.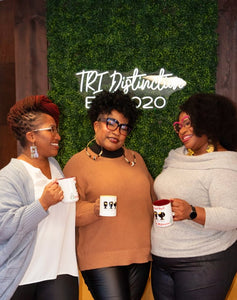 what's the tea?
Tune in for TRI Tea Time Tuesday on Instagram Live at 5PM AKST. Get to know us as we play games, discuss hot topics, and celebrate doing business together.
MEET US
Meet TRI Distinction's Designers and Co-Owners
---
Benevolence is generational
Our family's vision passed down through generations is to contribute positively to youth. Our company's culture is no different. Your purchase will contribute to empowering underserved youth. 
We hope our values of uplifting, equity, family, and service to our community; are felt through our jewelry.
~ Penyon, Qiauna, Camai
LEARN MORE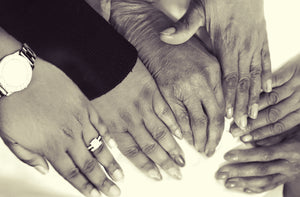 TRI Distinction Collections
---
Do you follow us on TikTok? Get to know the designers/co-owners and enjoy our fun videos!
---
SOLD OUT ITEMS
Interested in seeing items that have sold out? Click on the "Sold Out Items" button below to see items our Designers have created. If you would like an item redesigned please email us the name and item number to tri.distinction@gmail.com and lets start the conversation.
SOLD OUT ITEMS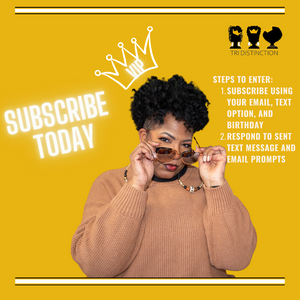 Become a VIP Subscriber
Connect with us to see new items before they're released, exclusive discounts, and ideas on how to make your style distinctly stand out!
SUBSCRIBE NOW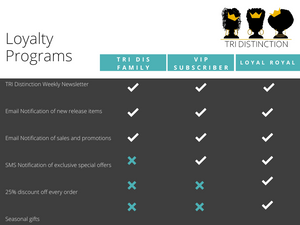 Loyalty Programs
How do I become a Loyal Royal?
Minimum of 5 separate purchases
Write a review and tag TRI Distinction
Follow us on social media
Contact Us
P.O. Box 212033
Anchorage, Alaska 99521-2033
Email: tri.distinction@gmail.com